Please click this link to see our latest details on In A Spin and how we are dealing and changing with Covid-19.
In A Spin Laundrette is located in Albert St,  Camborne, Cornwall near the Tesco supermarket.
We are friendly family run business that is at the heart of the local community. Serving our customers 7 days a week.
Whether you are washing / drying your own clothes, need a service wash or have any other laundry needs, then In A Spin is the best launderette in the  area for you.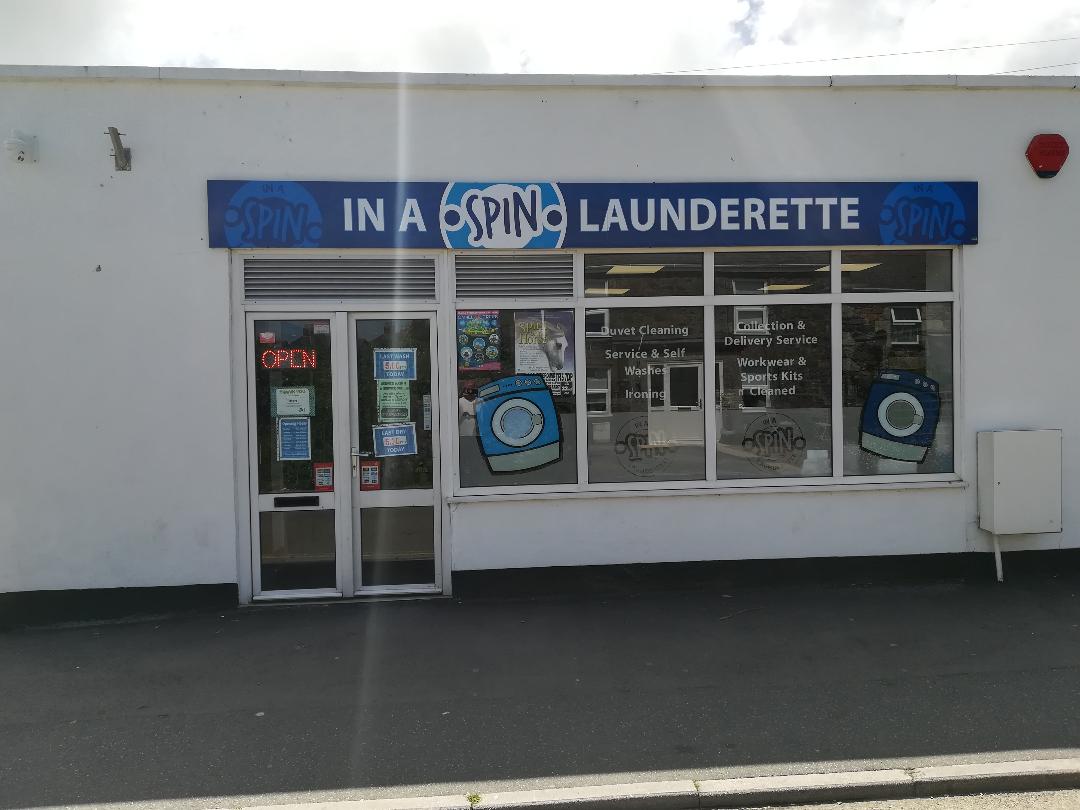 Our Services
Service Wash
The type of service when you drop it off and come back to it washed, dried and folded.
Duvet Washes
Wash the duvet covers and sheets, when was the last time you washed the duvet?
It will be returned to washed, dried and ready to go back onto the bed.
Holiday Lets!
We can take the stress out of your laundry needs, by giving you more time back while we sort your linen needs.
Changeover worries are a thing of the past while we sort the linen.
To Find us
Follow this link to find us and get directions – click here
To Contact Us ….
If you require anymore information please feel free to contact us.